Rajasthani Dance Group in Delhi are unit of Shehnai waden events company.We are providing it's customers wide assortment of event management services.We are providing trained and skilled RAJASTHANI FOLK DANCERS AND SINGERS to make your event more spectacular with more than 25 years of full time experience.
We are providing out of the box and ideas for 100% client satisfaction,with best possible rates.
Rajasthan is always famous for its culture,safari, sand dunes,wildlife and the main welcoming of guest in a regal style.As per saying of Rajasthan "ATTIHI DEVO BHAVA".It means a guest is considered as equal to god.So welcoming is guest is no less than welcoming a god.As we know, khamaghani is Rajasthani way of greeting the guests.We are providing Rajasthani Ghoomar dance, Kalbelia dance,Chari dance,Fire dance,Bhawai dance,Kacchi ghodi dance,Terrah talli dance and puppet show.
Some of the Rajasthani dance can be only done by skilled person.Rajasthani dance group is makes your events in Rajasthani sytle.We are providing you experienced dancer and singe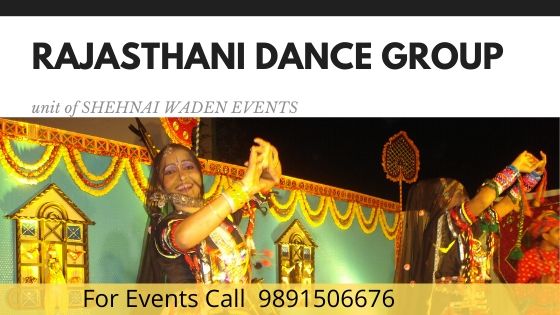 If you are looking for Rajasthani Dance Groups Troupes, Or Indian Folk Dancers,Classical Indian Culture Rajasthani Folk Artists at prescribed services and location- Jaipur ,Jodhpur, Udaipur, Bikaner,New Delhi, Gurgaon, Noida, Hisar, Chandigarh, Indore, Bhopal, Ahmedabad, Chennai, Banglore, Hyderabad, Kolkata, Mumbai, Dehradun, Bhopal,Jharkhand, Jammu.Just contact us….