Shehnai Players for wedding
The Shehnai is a folk instrument in North India and has a very strong associated with weddings.It is comes from the Persian word.It is very difficult instrument to play, requiring tremendous breath control.
We are serving our clients with best Shehnai players for wedding during Grah - Pravesh, Welcome of Guest, Wedding Occassion, Phere, Vidai, Pheras, Sagai, Engagement, Ring Ceromony, Wedding Reception, Bride Welcome when Shehnai music is played in the background it creates soothing atmosphere.Our team of Royal Shehnai players are well versed with all classical songs.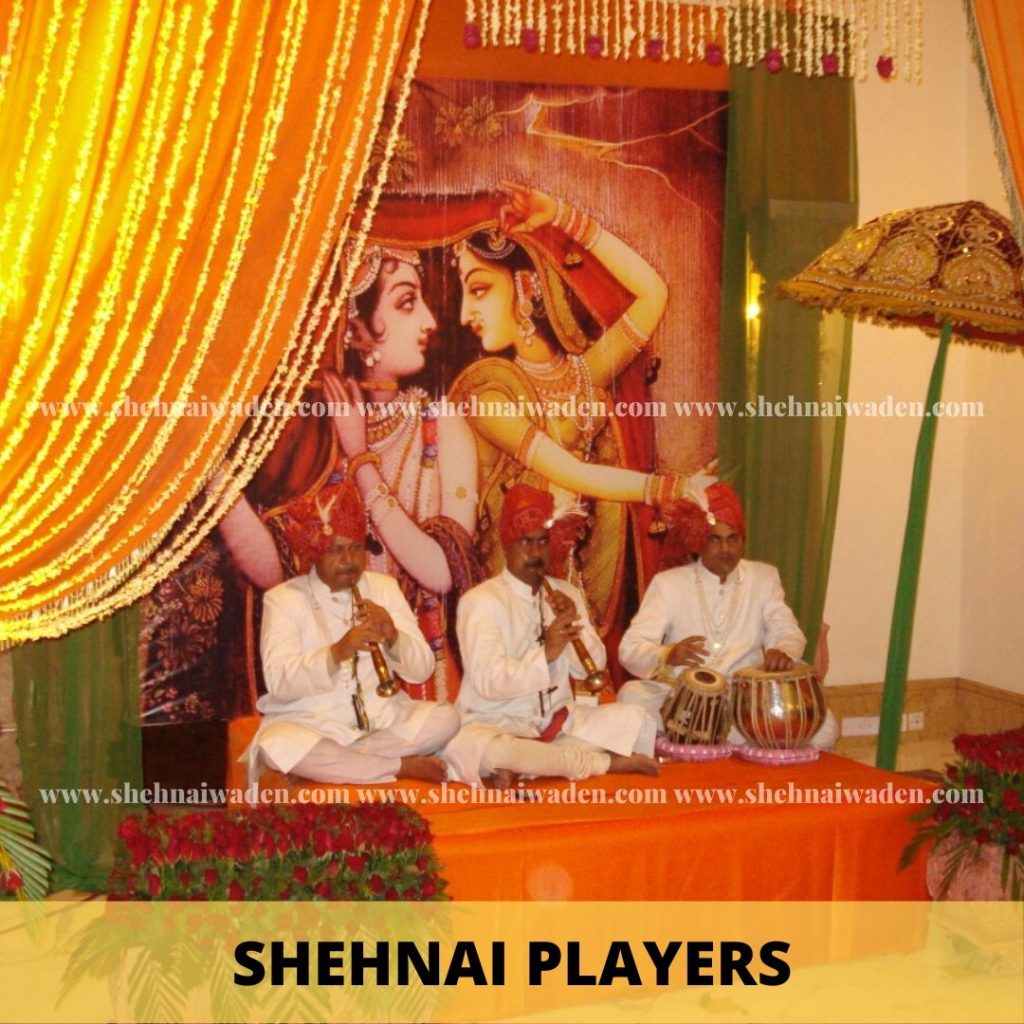 If you are looking for best Shehnai players then, you are at right place.We provide our services in various locations in INDIA including Delhi,Noida,Gurgaon (Gurugram),Faridabad, Mumbai, Goa, Jaipur, Agra, Himmachal Pradesh, Nanital, Dehradun, Karnataka, Indore, Lucknow, Hyderabad, Udaipur,Puna, Chennai, Hisar, Jammu, Raipur,Bhopal, Dubai, Chandigarh,Punjab, Haryana, Uttar Pradesh etc.

We are available for wedding, pre-wedding, post wedding, event, cultural program, coorporate events, stage show, cocktail parties, birthday parties, celebrations, wedding anniversery, fair & exhibition, product launch, road show, BTL activities, Dealer meeting, musical night. If you want to hire us then contact.