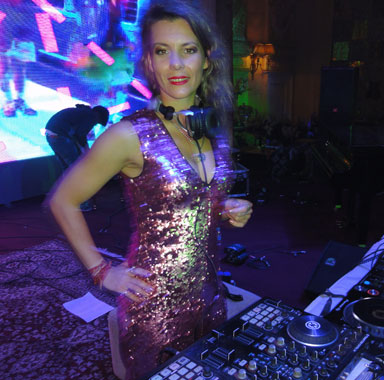 As you know INDIA has a diverse culture and many different religions. But for all wedding is a grand occasion. An Indian wedding is itself a ceremony. Most of the media focuses on the pretty details or the thing you spend piles of money on. But actual wedding isn't the first emontional dance or a cute photoboth. it is a relationship between two persons making huge promises . All the weddings are full of pomp but an indian wedding is incompleted without music A music is known as universal language of heart and weddings are the most touching moment of the life . So,comes entertainment and there is no other another things best for entertainment , neither then DJ Dhol mix . Wedding DJ's and Dhol players in INDIA add color and splender to the multi-day wedding ceremony.The three day function which is a usual norm in India may extends up to 5 days depending upon the lavishness of event. Each day requires a lots of music because of entertaining rituals such as the sangeet ceremony ,mehendi night etc.With the backs swaying at popular masala bollywood songs the guests shoulder stop having fun. DJ's and Dhol players services are hired specifically to increase the fun of music and dance so we will provide you wedding DJ Dhol mix to make your wedding event special.
Rajasthani dance group are unit of Shehnai waden events ,it was…An event management and wedding planning company based in DELHI, providing it's customers wide assortment of event management services.We are providing trained and skilled artists to make your event more spectacular with more than 25 years of full time experience.
We are providing out of the box and ideas for 100% client satisfaction,with best possible rates.
For more information call 9891506676